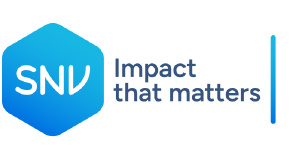 Role of Project Assistant
SNV a non- profit organisation is seeking to recruit a project assistant who will support internal and external data analysis and verification processes for the EnDev project components.
Application deadline:17th September, 2021
The data analyst will therefore undertake the following:
In close collaboration and consultation with the project team, ensure monthly data collection and/or follow-up to ensure beneficiary submissions within 2 weeks after the end of the reporting month i.e. by 15th day of the following month.
Review and validate beneficiary data reports including compliance, eligibility, and quality (completeness, accuracy, and veracity) checks based on project guidelines, approved products for support through the project, eligible counties, and other project requirements.
Undertake, facilitate, or support internal verification processes including phone verification, monitoring visits/spot checks, validation of beneficiary data and progress reports, and completion of internal verification reports.
Where applicable and in close consultation with the project team, facilitate and support independent verification agents, market and baseline studies, and project assessments, on aspects related to data reviews and analysis including ensuring quality control on data verification processes and review/completion of data and verification reports.
Lead the data and trend analysis tasks to facilitate progress monitoring and overall project progress reporting.
Contribute towards knowledge development through in-depth data analytics of project experiences and performance trends.
Contribute to SNV's business development and provide needs-based support to other projects/programmes/initiatives, in particular on M&E coordination.
Qualifications
At least 2 years of experience in the data analytics and/or M&E sector
Relevant degree in social sciences, computer sciences or similar data-heavy discipline
Professional experience in the offgrid energy sector is a plus
Proficiency in MS-Office, Excel and other programmes for data collection (e.g. AkvoFlow and similar) and data management/analysis (e.g. SPSS, PowerBI)
Strong communication and reporting skills
Ability to work independently with a range of actors in challenging environments and geographic settings
Strong commitment, passion and positive attitude to work
Organised and methodical, with attention to detail
Additional Information
Duration – The contract will be full-time for 12 months, with possibility of extension subject to good performance and availability of funds.
Duty station – Nairobi with travel to field offices.
Desired start date – 1 November 2021 or sooner
How to apply
Please apply by clicking on the link below and complete your application in our in-house recruitment system before 17th September 2021, attaching your CV and cover letter indicating names of three (3) referees. All responses should be made in English.
https://jobs.smartrecruiters.com/oneclick-ui/company/SNV/publication/35d4792f-6a2f-49db-9a0d-bc717a5298d7?dcr_id=DCRA1