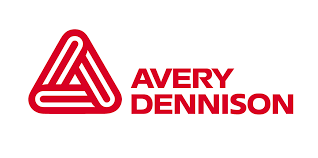 Job Description
The incumbent is required to take responsibility for the overall co-ordination and management of safe, efficient, handling, despatch and distribution of products from Avery Dennison SA to customers whilst ensuring that Avery Dennison SA performs to ISO Standards, OHS Act Safety Standards as well as maintaining sound industrial relations. The incumbent is also required to ensure that all budgetary constraints are adhered to and inventory losses are less than 1%. The incumbent's job purpose is not limited to the above mentioned.
People Leadership: Providing functional leadership in relation to Slitting Operators, Material handlers, Operations clerks as well as assistant operators to upgrade talent in technical excellence and process.
YOUR RESPONSIBILITIES WILL INCLUDE:
DAILY DISPATCH ACTIVITIES:
Ensure daily delivery targets are met.
Ensure the correct procedure for deliveries/dispatches is adhered to:
The necessary quality checks have been done on all consignments.
Issuing the correct documentation on dispatch.
Sufficiently interacting with the other functional departments as required.
Conduct loading/offloading inspections on delivery vehicles daily – any deviations on condition of equipment to be reported.
Ensure a hands-on approach during dispatch and assist with the forklift whenever needed.
Handle other duties such as invoicing, receiving if/when/as required.
PRODUCT QUALITY & CUSTOMER SATISFACTION:
Ensure all dispatched products are of correct quantity, type and quality (pick from stock if needed).
Lead investigations in case of customer complaints and co-ordinate with other departments if needed.
Ensure product is safely loaded.
Ensure all finished pallets are sufficiently and correctly wrapped if required.
IMPROVEMENT IDEAS:
Continuously search for opportunities to improve the dispatch process, dispatch times and lead times to customers.
Continuously improve the warehouse while ensuring the inventory is accurate through monthly cycle counts.
HSE TARGETS & OBJECTIVES:
Adhere to all PPE requirements wherever necessary.
Ensure ZERO tolerance for any deviations is being enforced in the facility.
Ensure all deviations or incidents are reported to the management as per the standard procedure.
MAINTAINING AFFECTIVE HYGIENE STANDARDS AT KENYA DISTRIBUTION CENTRE
High Housekeeping practices to be entrenched and maintained.
Ensure safe stacking procedures are maintained.
LEADERSHIP & GROWTH RESULTS:
Leading by example.
Overtime to be worked by himself/herself if required by Management.
Qualifications
Formal Qualifications:
Grade 12 / Kenyan Secondary School Certificate.
Recognised qualification and or certificate would be an advantage.
Pre-Requisite Experience:
Minimum of 3 years dispatch/warehouse experience in the Manufacturing or Logistics environment.
Additional Information
Please note that if you have not heard from the HR Department within 30 days of this advert closing, your application has unfortunately been unsuccessful.
Qualified and interested?Apply via
https://jobs.smartrecruiters.com/oneclick-ui/company/AveryDennison/publication/926017d9-8da9-4ca5-b10d-4dbbd9637f8a?dcr_id=DCRA1